www.HIVdent.org
The Internet's HIV/AIDS Oral Healthcare Resource
---
FEATURED LINKS
---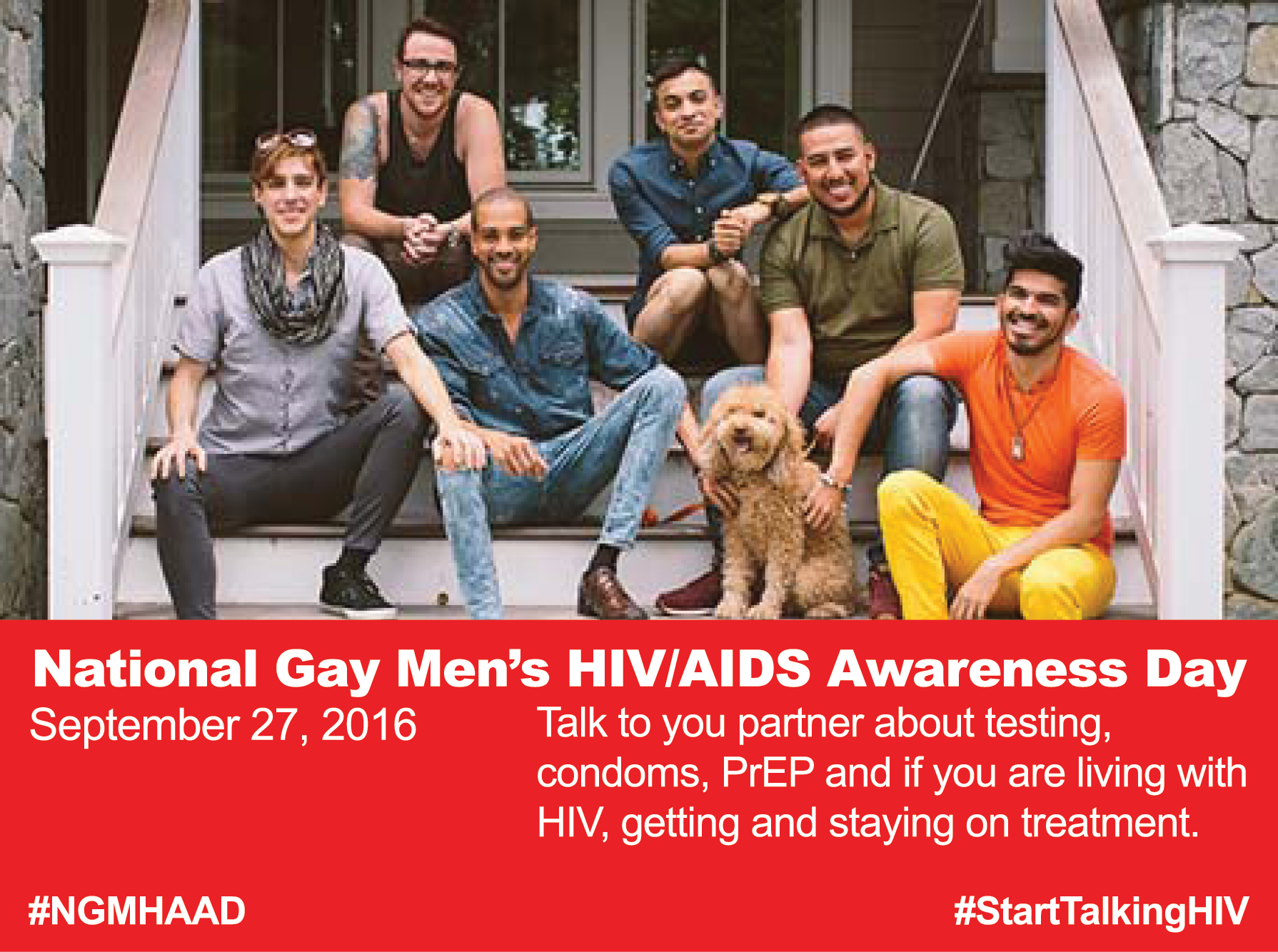 National Gay Men's HIV/AIDS Awareness Day (NGMHAAD) is
September 27
. On this day, we unite with partners, health departments, and other organizations to raise awareness about how HIV and AIDS disproportionately affect gay and bisexual men in the United States. You play an important role in this effort. Here are
Five Things You Can Do to observe NGMHAAD
!
---
HIV Oral Disease is now available FREE APP for IOS, Android, and Windows phones. Materials include recognition and management of common oral diseases seen in PLWH. Also included are Key Facts important to providing dental care for PLWH.
This effort was the results of a combination resources from HIVdent and the Mountain Plains AIDS Education and Training Center.
---
IN MEMORIAM
Jacque Muther

Jacque and her hero, Congressman John Lewis

Although we are saddened by our loss, please focus on all of Jacque's remarkable accomplishments. In short, Jacque's efforts for the Ponce Center, locally in Atlanta and nationally were instrumental to advocating for our patients and many feel that she saved more patients' lives for more years than anyone else in Georgia. Her efforts at the Ponce Center kept us together and funded as a program, bringing millions upon millions of dollars to IDP.

Never happier than when she was with children, it is due to Jacque's passion and strength of will that our Pediatric program became a part of the Ponce Center. She was also key to ensuring that Ryan White funds were available not only to Atlanta, but across all parts of the United States!

A true hero in every sense of the word, Jacque was honored by the CAEAR Coalition for her lifetime of service just last year.

- David Reznik and Wendy Armstrong -

---

In lieu of flowers the family requests funds be donated to the Grady Foundation's Jacque Muther Fund. The link to the Jacque Muther fund can be found in the Designation Section.
---
Find HIV/AIDS Prevention & Service Providers

Enter your address, city and state, or ZIP Code:

For more information on this widget, please visit AIDS.gov.
---
HIVdent's Mission
HIVdent is a not-for-profit coalition of concerned health care professionals committed to assuring access to high quality oral health care services for adults, adolescents, and children living with HIV disease. HIVdent disseminates state-of-the-art treatment information and shares expertise in advocacy, development, training, integration, and evaluation of oral health services for the HIV-infected population.
The primary mechanism by which HIVdent initially intends to accomplish its mission is via this web site. Inside, not only will you find several sections on the oral manifestations of HIV disease and a large picture gallery, but information on infection control, post-exposure protocols, pediatric/adolescent care, medications, funding and other resources.
Through an easily accessible e-mail system, health care professionals and consumers alike are able to communicate directly with our Faculty, some of the foremost international experts in these fields.

Updates from the 21st International AIDS Conference


---

Top Stories

HIV and AGING: AAHIVM and ACRIA Collaborate to Distribute New Patient Resource for Aging with HIV


More

CDC: CDC Report on Social Determinants of Health Among for Adults Diagnosed with HIV


More

Medical: Clinical Pathway Track Sessions Available Online

IAS-USA | August 2016




More

Research: Antiretroviral Therapy for the Prevention of HIV-1 Transmission


More

US News: National HIV/AIDS Strategy for the United States: Updated to 2020

The White House | July 2016




More

Medical: Number of HIV Medical Providers Not Keeping Pace with Demand


More

HAB: The Evolution of Ryan White HIV Care

TheBody.com

Dental Treatment: The Association between the History of HIV Diagnosis and Oral Health

2016 Release of Journal Citation Reports




More

IAC: HIV/AIDS in 2016 and Beyond

JAMA | August 19, 2016




More

Dental Treatment: For Kentuckians Living With HIV/AIDS, Dental Care Is Complicated

89.3 WFPL | August 11, 2016




More

HRSA/HAB: HIV Surveillance Supplemental Report: HIV/AIDS Data through December 2014: Provided for the Ryan White HIV/AIDS Program, for Fiscal Year 2016

HIV Surveillance Report | 2016




More

International: At the end of 2015, US$ 19 billion was invested in the AIDS response in low- and middle-income countries


More

International: UN-backed AIDS conference closes with calls to end discrimination, bolster HIV care, support

UN News Centre | July 22, 2016




More

Update: Discriminatory Design: HIV Treatment in the Marketplace

NASTAD | July 18, 2016




More

Dental Treatment: The Burden of Oral Disease among Perinatally HIV-Infected and HIV-Exposed Uninfected Youth


Moscicki AB, et al. PLoS One. 2016




More

Medical News: HIV seroconversion is rare if Truvada PrEP is used consistently

aidsmap | July 7, 2016




More

MMWR: Evaluation of the Impact of National HIV Testing Day — United States, 2011–2014

Weekly

/ June 24, 2016 / 65(24);613–618




More

News US: AIDSVu – Understanding HIV where you live


More

News US: Study underscores ongoing need for HIV safety net program Johns Hopkins Medicine

EurekAlert | June 16, 2016




More

Dental Treatment: HHS Awards $156 Million to Health Centers to Expand Oral Health Services

HHS.gov | June 16, 2016




More

International: Cultural sensitivities obstacle at UN AIDS conference…

New York Times | June 8, 2016




More

US Public Policy: US Federal Funding for HIV/AIDS: Trends Over Time

Kaiser Family Foundation | June 10, 2016




More

News US: 35th Anniversary of AIDS: Federal Leaders Reflect

AIDS.gov blog | June 2, 2016




More

News US: HIV in the Southern United States

CDC | 2016




More

Dental Treatment: Dentists, Surgeons Turning Away HIV Patients in Taiwan

Note from HIVdent: Until there is a cure, we will have to continue our educational efforts to ensure equal access to care for PLWH around the world!

The News Lens | May 24, 2016




More

News US: Rates of Prevalent HIV Infection, Prevalent Diagnoses, and New Diagnoses Among Men Who Have Sex With Men in US States, Metropolitan Statistical Areas, and Counties, 2012-2013

CDC | May 2016




More

HRSA/HAB: Impact of Care Provided through the Ryan White HIV/AIDS Program

Target Center | May 4, 2016




More

Selected Abstracts from the Oral Diseases Special Issue - The Mouth and AIDS: Lessons Learned from WW7


More

CDC: Updated Guidelines for Antiretroviral Postexposure Prophylaxis After Sexual, Injection Drug Use, or Other Nonoccupational Exposure to HIV--United States, 2016


More

HIV & Aging: HIV and Older Adults

Aidsinfo | April 5, 2016




More

HIV Screening: The potential role of dentists in HIV screening

British Dental Journal | March 11, 2016




More

Oral Manifestations: Human papillomavirus infection in the oral cavity of HIV patients is not reduced by initiating antiretroviral therapy


AIDS. 2016 Feb 25. [Epub ahead of print]




More

Dental Treatment: Barriers and facilitators to dental care among HIV-Infected adults
More
MMWR: Occupationally Acquired HIV Infection Among Health Care Workers — United States, 1985–2013